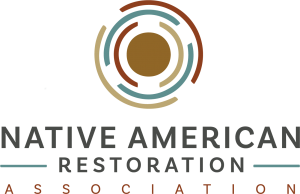 Our health communities unify and connect members for the healing of the nations, both domestically and abroad.
The Native American Restoration Association (NARA) strives to stimulate awareness and economic recovery for Native American and international indigenous Tribal health issues, without forgetting each individual member has needs too. As a forum for improving, facilitating, and furnishing uniform, 'best-in-class' health care access, membership in NARA provides an opportunity for Indians and non-Indians alike to help restore largely forgotten people groups.
We believe community is established through empathy and compassion. While the history of Native Americans in the United States certainly accentuates the point that social, economic, physical, and mental deterioration are wide-spread elements of the human condition, our Tribes seek wholesale restoration through community.
As a 100% Tribally owned and controlled Tribal Health membership organization, members help restore the lives of downtrodden Tribes here and indigenous groups abroad, while gaining access to SNI insurance policies – a lower cost alternative to the high priced, broken health insurance system.
Our legacy restored.

Your legacy protected.

The mission of NARA.

The strength of community.
Charity Navigator Partner
We are proud to partner with Crisis Aid International to expand our reach to a global community. Through a nominal fee, members of Sovereign Nations Insurance have helped provide healthcare, services, and infrastructure to communities in East Africa. We continue to support these communities and increase their overall health and wellbeing.